PERGAMON+ SERIES
User friendly with automatic spot and high illumination depth
Pergamon+ automatically corrects spot clutter caused by the distance to the surgical area and provides the most suitable focal diameter and illumination for all branches with its wide spot scale and high illumination depth. Based on the proven Elite and Master series you trust, we have integrated innovative solutions that improve the working conditions in your operating room into the Pergamon series.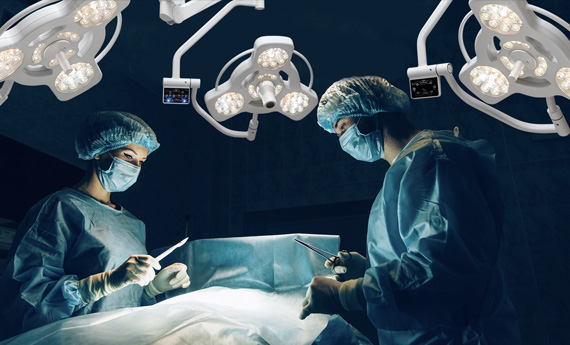 SHADOWLESS LIGHT
Ergonomic head design feature that minimizes the shadowing of the head or shoulders of the surgical personnel in the operation area.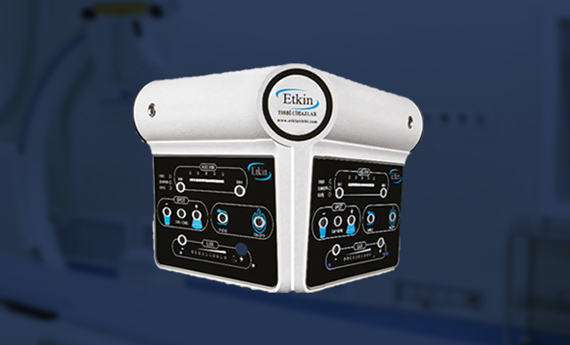 DUCOP – DOUBLE SIDED CONTROL PANEL
Without changing the location of the operating room teams, enables bilateral use of the surgical light control panel from the operation area or outside.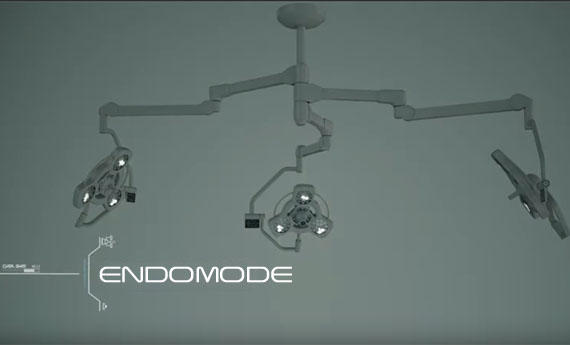 INTERNAL & EXTERNAL ENDOSCOPIC MODE
External and internal endoscopy mode for comfortable lighting during closed surgical operations such as endoscopy and laparoscopy.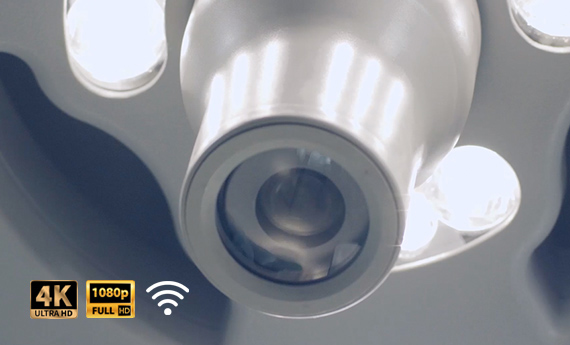 UHD/FULL HD CAMERA INTEGRATION
Uninterrupted image transfer to all imaging devices is provided for the purpose of consulting and training of surgical images of 3840x2160 or 1920x1080 high resolution.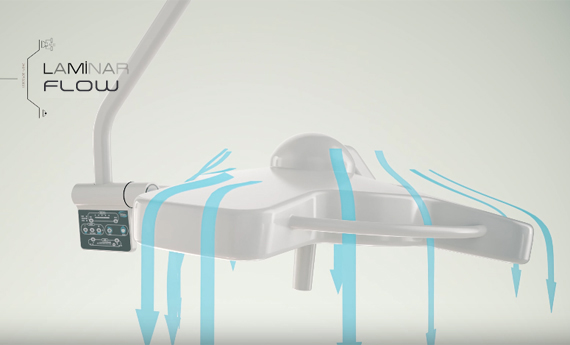 LAMINAR FLOW
Lighting head design provides ideal laminar airflow to manage air turbulence to minimize bacterial contamination.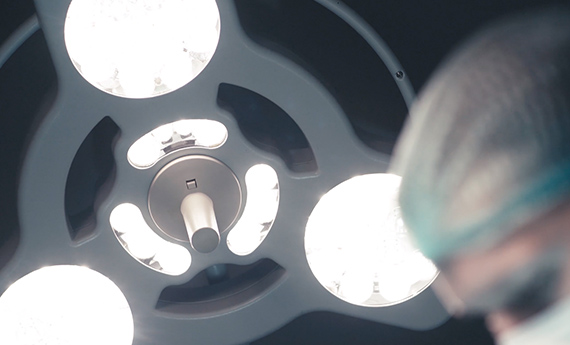 UNINTERRUPTED LIGHTING
In case of failure in any LED / module, other LED / modules continue to work for uninterrupted lighting.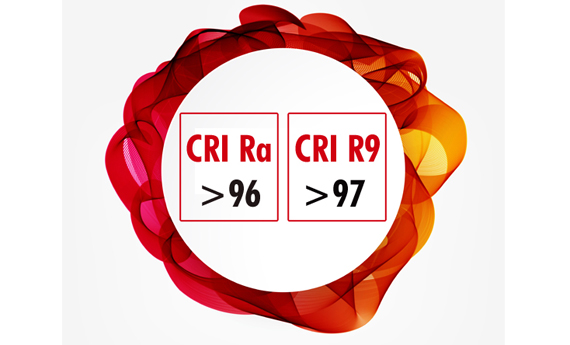 HIGH CRI VALUE: SEE THE TISSUES IN THE REAL COLOR
Due to its high CRI value, it is possible to see the operation area in true color tone and to examine the tissues and organs to the finest details.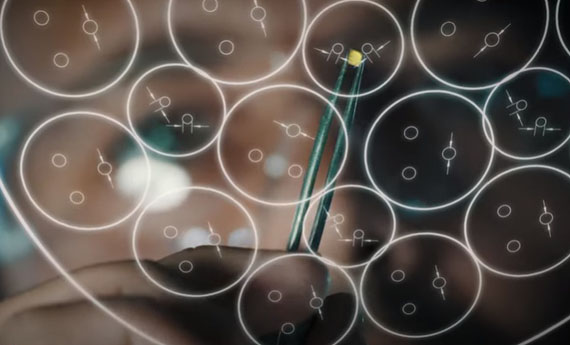 THE LATEST TECHNOLOGY LED CHIP
LED chip technology that provides a minimum life of 60,000 hours, regardless of color and light intensity use.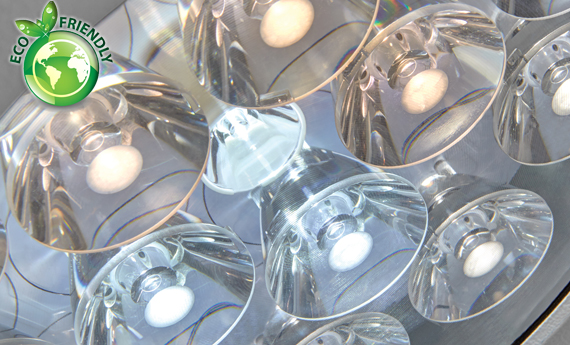 LOW POWER CONSUMPTION
Due to the fresnel structure used, the light loss is minimized and all power is focused on the lighting area.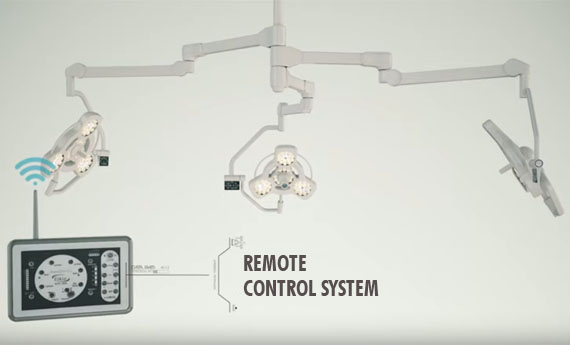 REMOTE CONTROL SYSTEM
Lighting systems can be controlled from outside the operation area with a Wall Control Panel, Remote Control and a mobile tablet. All titles can be managed synchronously from a single control panel or can be adjusted separately.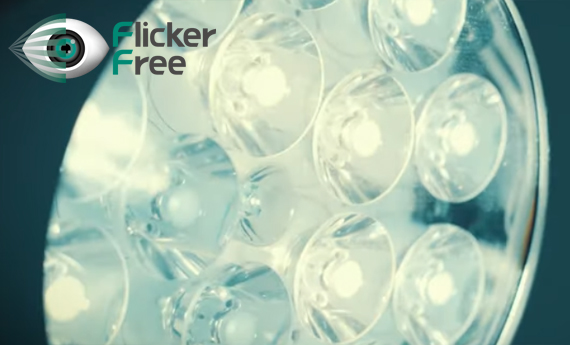 VIBRATION-FREE LIGHTING
Ability to adjust flicker-free light without any change in color.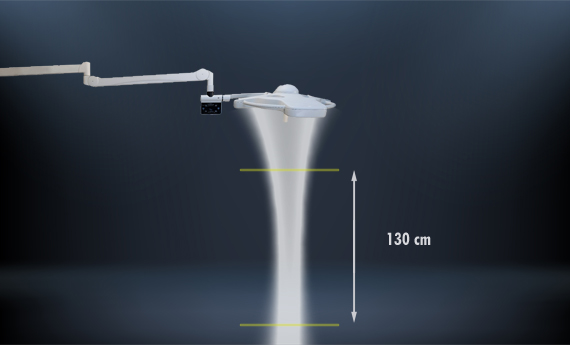 HIGH LIGHTING DEPTH
In addition to electronically adjustable spot, providing high illumination depth supported by mechanical movements.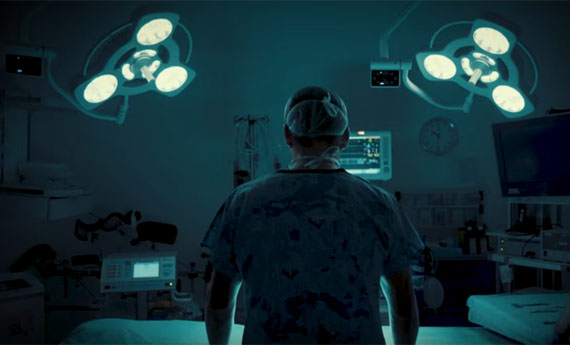 STABLE AND UNCHANGING LIGHTING
Consistent light output throughout the process. Changes in light intensity are automatically compensated even in long-term cases, ensuring an efficient operation.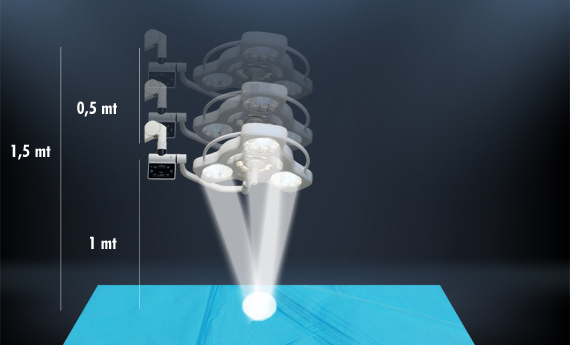 AUTOMATIC SPOT ADJUSTMENT: CONSISTENT LIGHTED AREA
The desired spot width above and below 1 meter (0.6m-1.5m) is automatically fixed.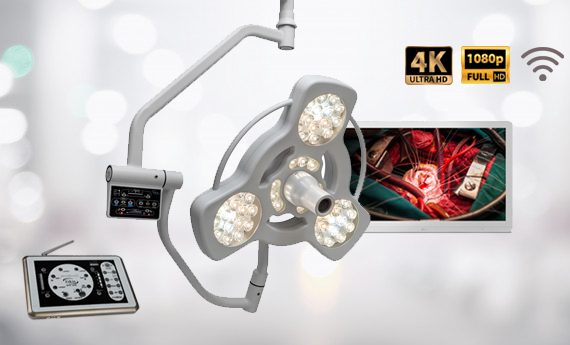 CAMERA: PERFECT IMAGE AND WIRELESS TRANSMISSION
With Wireless Camera feature, it combines existing Full HD and Ultra HD camera technology with the advantages of encrypted and wireless communication.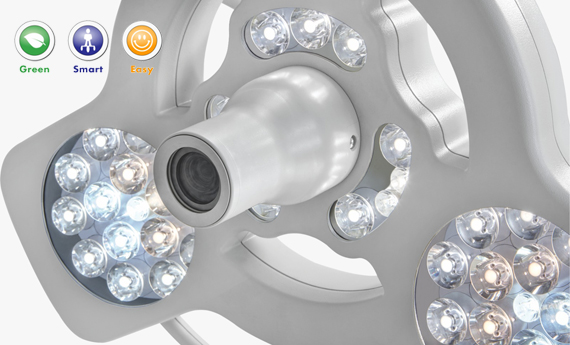 HIGH LEVEL DESIGN: ENVIRONMENTALLY FRIENDLY-USER FRIENDLY-ERGONOMIC
High quality components, innovative design and successful engineering are integrated in all products for superior lighting and long-lasting high performance. Contributes to the laminar flow on the surgical field with its smooth surface, compact size and design.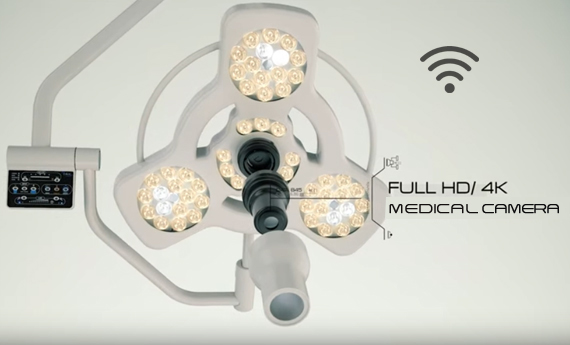 WIRELESS CAMERA AND CAMERA INFRASTRUCTURE
With its wireless camera infrastructure and camera technology, it is ready to use without the need for assembly in the installation and removal of the camera. Camera and camera infrastructure operating lights can be equipped with sterilizable handles.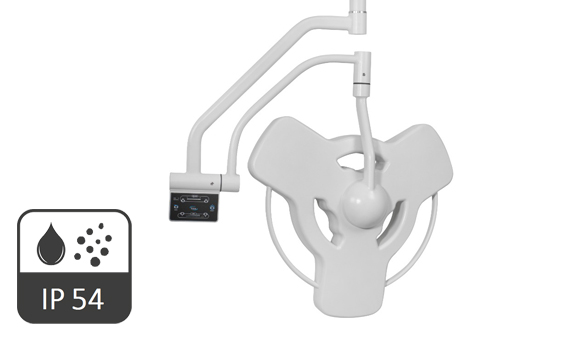 IP54 PROTECTION
Lighting heads are protected against dust and liquid at IP54 level.