KAYRA SERIES
Strong lighting solution in small and crowded treatment & examination areas
Kayra Series lights are high-level examination lighting systems that provide 80,000 lux lighting at a distance of 1 meter. The high CRI value and color temperature adjustment features ensure that they can be used for small surgeries when needed.

Wall-mount, ceiling and mobile type solutions are available.

It provides the perfect solution in areas such as hair transplantation centers, dental clinics, aesthetic and beauty centers.

Kayra mobile examination lights are perfect portable illumination system with optional 3 hour battery for clinics looking for more than a standard examination light.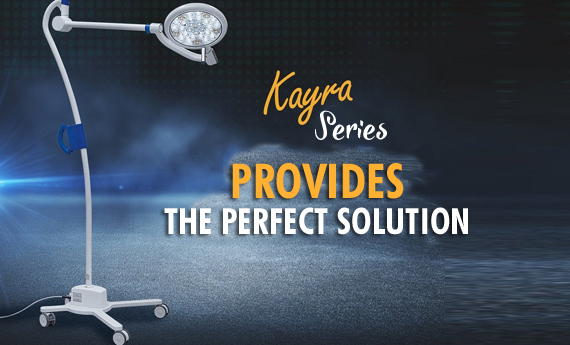 STABLE AND UNCHANGING LIGHTING
Consistent light output throughout the process. Changes in light intensity are automatically compensated even in long-term cases, ensuring an efficient operation.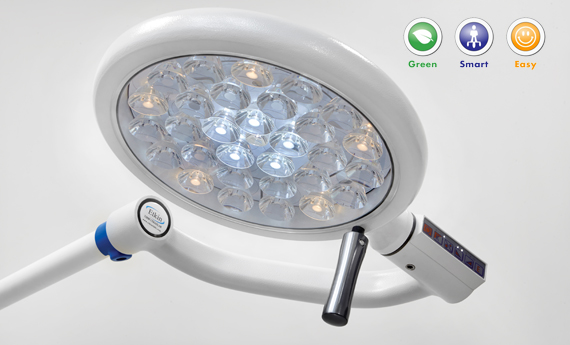 HIGH LEVEL DESIGN: ENVIRONMENTALLY FRIENDLY-USER FRIENDLY-ERGONOMIC
High quality components, innovative design and successful engineering are integrated in all products for superior lighting and long-lasting high performance. Contributes to the laminar flow on the surgical field with its smooth surface, compact size and design.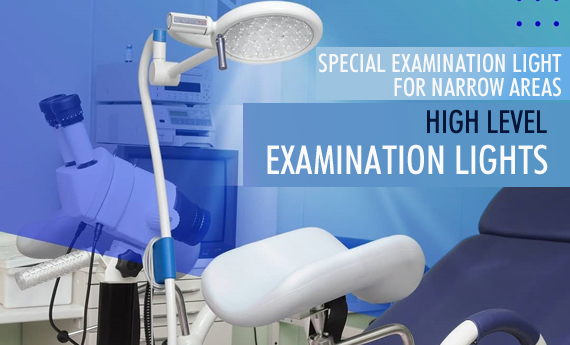 SPECIAL EXAMINATION LIGHT FOR NARROW AREAS
Kayra series, greatly facilitates the daily patient checks and treatments of doctors and nurses. With its compact design and new generation LED technology, Kayra series provides the perfect solution for clinics with narrow spaces.
UNINTERRUPTED LIGHTING
In case of failure in any LED / module, other LED / modules continue to work for uninterrupted lighting.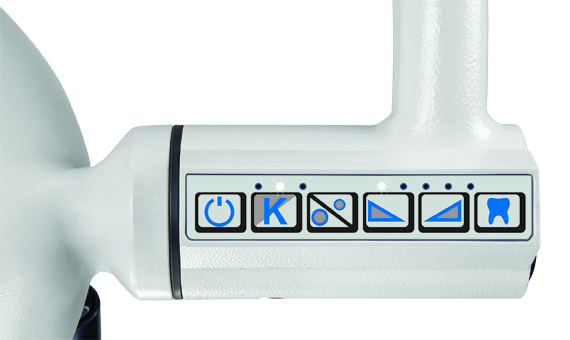 USER FRIENDLY CONTROL PANEL
With its easy-to-use and durable structure, it provides solutions to the needs of users through the control panel where all the features of the light can be adjusted.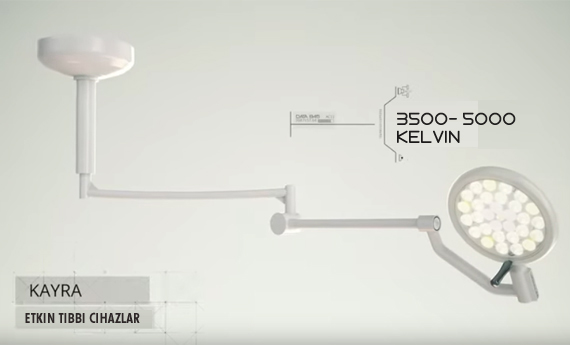 MORE THAN EXAMINATION LIGHT
Kayra Series examination lamps offer solutions to all clinics in different branches with their color temperature (Kelvin) feature. The color temperature feature, which allows you to see the true tone of the tissue, is a very important feature that will support doctors in making the correct diagnosis to their patients.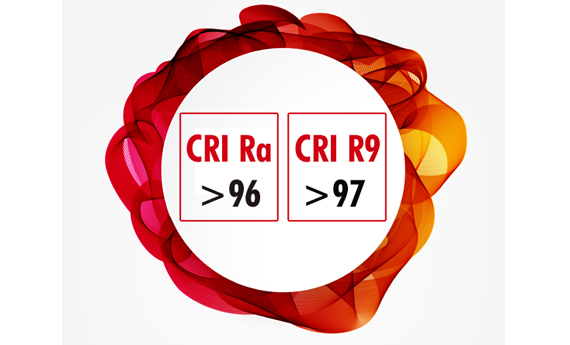 HIGH CRI VALUE: SEE THE TISSUES IN THE REAL COLOR
Due to its high CRI value, it is possible to see the operation area in true color tone and to examine the tissues and organs to the finest details.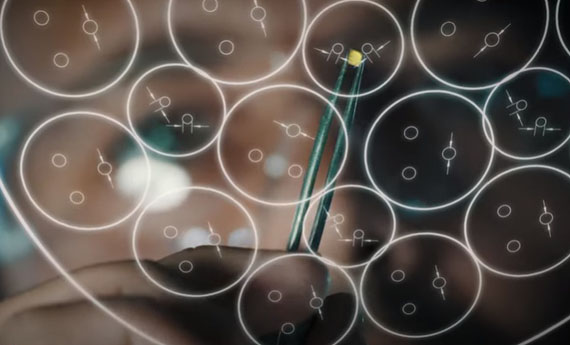 THE LATEST TECHNOLOGY LED CHIP
LED chip technology that provides a minimum life of 60,000 hours, regardless of color and light intensity use.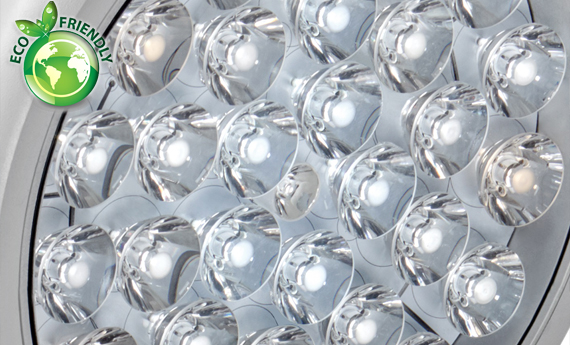 LOW POWER CONSUMPTION
Due to the fresnel structure used, the light loss is minimized and all power is focused on the lighting area.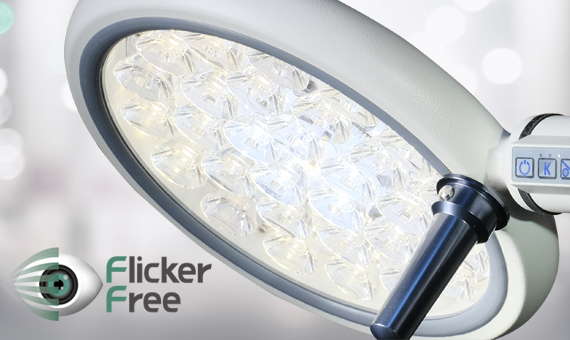 VIBRATION-FREE LIGHTING
Ability to adjust flicker-free light without any change in color.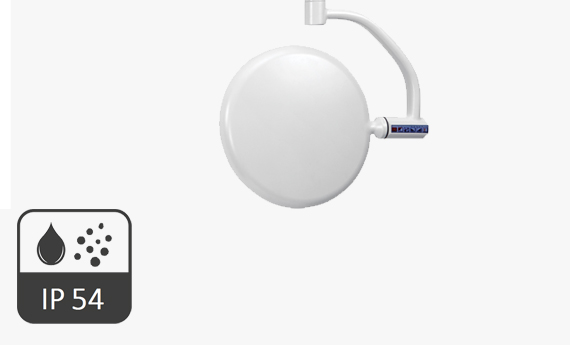 IP54 PROTECTION
Lighting heads are protected against dust and liquid at IP54 level.
Model

Kayra

Type

Led

Illumination

50.000 lux - 80.000 lux

Illumination Steps

20%-100% In 10 Levels *-From Touch Panel

Color Temperature (K)

3.500K - 5.000 K In 5 Levels *-From Touch Panel

Light Head Diameter

29 cm

Light Head Material

Aluminum, Antibacterial (Smooth surfaces, Curved Corners)

Focusing Type

From Touch Pnale - Electronic

Spot Diameter

15-25 cm

Nr. of LEDs

31 LED

LED Life

>60.000 hours

CRI Ra

> 96

CRI R9

> 97

Lighting Depth (L1+L2)-%20

> 150 cm

Temperature change for surgeon

< 1 0C

Temperature change in operating environment

< 1 0C

Power Consumption

26 W

Laminar Flow

Yes

Dust and Water Proof

Yes, IP54

Radian Energy

< 3,5 mW/m² Lux

Endoscopy Mode

Yes

ACCESSORIES & OPTIONAL FEATURES

Sterilizable Handle
Yes. Can be sterilized in autoclave at 134 °C
Battery
Optional - 4 hours / 8 hours